Rotterdam Shortsea Terminals (RST) is Europe's largest dedicated shortsea shipping hub. Our 350 highly-trained, experienced employees are committed 24/7 to delivering optimal solutions for today's demanding logistical challenges. We offer you container handling, storage and a comprehensive range of additional services such as empty depot, cross-docking and more, always with a strong focus on efficiency and sustainability.
Strategically situated right at the heart of Rotterdam's port, RST constitutes the shortsea hub for a wide variety of shipping destinations. We are at the centre of a comprehensive network with frequent shortsea connections to and from Iceland, the Baltic States, Scandinavia, the United Kingdom, Ireland, Spain, Portugal and North Africa. Because our terminal is trimodally accessible by truck, barge and train, cargo can always be transported to and from its final destination as quickly and efficiently as possible.
Our strategic location and unrivalled connections also make RST an attractive extended gate for the easy delivery of export containers and collection of import containers, without costly Maasvlakte-related truck kilometres and waiting times. Twice a week, we are directly connected by barge with the large deepsea terminals at the Maasvlakte and with the port of Moerdijk; fixed windows guarantee reliable transit times.
Perfect location – Optimal service – Clear vision
RST combines its outstanding geographical location with an optimal range of services and a clear vision towards a successful future. At RST, the customer always comes first!
Our strategic location in Rotterdam – Europe's leading port – allows us to provide efficient shortsea connections to and from numerous European ports, with direct access to the major shipping routes around the globe. Our state-of-the-art terminal is optimally accessible by truck, barge and train.
At Rotterdam Shortsea Terminals, we offer container handling, storage and a wide range of additional services. Our experienced team is dedicated to providing the highest level of customer service.
We strive to be the leading provider of shortsea shipping services in the port of Rotterdam and aim to distinguish ourselves based on our efficiency, sustainability and commitment to excellence. We continuously improve and innovate in order to optimally anticipate the ever-evolving needs of our customers and the industry in general.
At RST, we make every possible effort to optimally serve our customers. We take on any challenge – without ever comprising safety – and know how to reliably combine flexibility with a high level of predictability. Our skilled professionals are trained to handle any shortsea vessel with the care, attention, and dedication it deserves.
Responsible and sustainable
At Rotterdam Shortsea Terminals, we believe that corporate social responsibility is a vital part of our business: regarding our operations, regarding our staff and regarding the communities in which we operate and of which we are a part.
We are proud to announce that our first team member, planning supervisor Karel Voogt, has reached Lean level 4.
We at RST take great pride in facilitating the best possible terminal service towards our customers. We do so by having a clear focus on CSR, digital innovation and important value-added services like cross-docking and empty depot related products.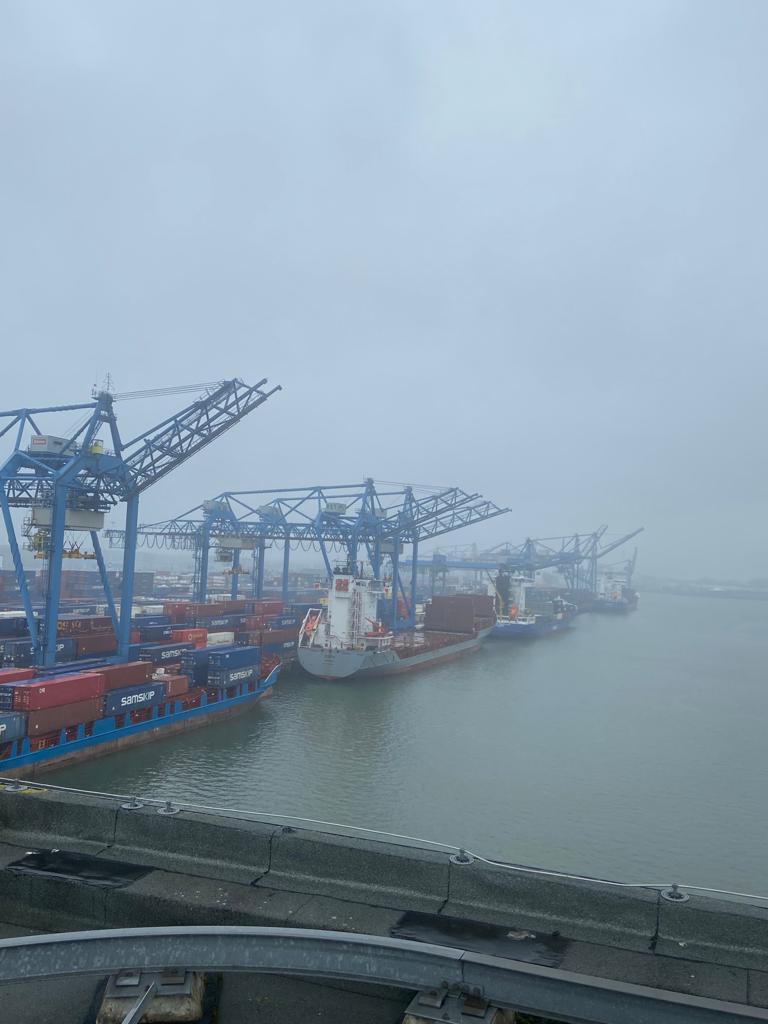 Today is Workers Memorial Day. A day where we take a moment to think about colleagues and workers around the world who lost their lives on the job or due to work related illness.